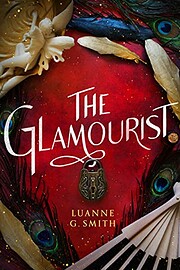 Yvette grew up in streets of Paris, left at a brothel by her mother. She's tough and street smart, but that earned her a trip to jail when she murdered someone in self defense. In The Vine Witch, she meets Elena, also falsely accused of a crime, and ends up out of jail and back in Paris.
Elena, meanwhile is being blackmailed away from her beloved vines to try and make her give up Yvette's location. She can't do that, when she can tell that Yvette has hidden powers, and deserves to know more about them, and the parents that may or may not have abandoned her.
The setting for this story is lovely – turn of the last century Paris. The magic of this world isn't too overt, so you can mistake this story for straight historical fiction a good portion of the time. Yvette's powers are definitely interesting – I'm interested to see where the third book in this series (which centers around a third character, but will include Elena and Yvette) will take us.