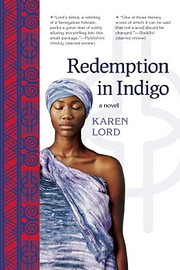 This is a lovely fairy tale, told in a very specific narrative style that might take a little getting used to if you're not used to it, but gives the story a lot of richness.
Paama has returned home because her marriage has failed. The local gods take this as an opportunity – they take a chaos stick from one of their own and give it to Paama. When that god realizes his chaos is missing, her seeks Paama out to get his power back, which takes both of them in a surprising journey.
This is really just the briefest sketch – there is so much more meaning layered into this story, but you really do need to read it to get the full benefit.