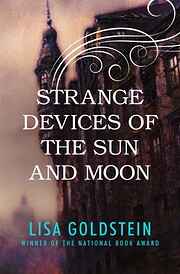 This story is set in Elizabethan England, among the stationers and artists in London – the people that are able to see the fairy court when it comes to London to fight a battle that's been long in the making.
We have Alice, a widowed stationer – the only woman belonging to the guild. Her son has disappeared, but may have resurfaced among the artists, people like Kit Marlowe and Thomas Nashe – and they all have a part to play in this coming battle.
I didn't realize this book was written in the 1990s until I went to write it up, and that actually explains a few things to me. It's not a bad story, but I feel like I expect more from a book now. Knowing it's a few decades old makes me respect it more. Which I'm not really sure how I feel about that – I really need to unpack what line of thought exactly means to me.