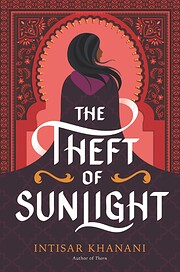 In this second book of this series, the focus shifts a bit from Princess Alyrra, to her attendant, Rae. Rae ended up in the capital city to see her cousin through her pregnancy, but her cousin and cousin's husband quickly realize that Rae would make an excellent attendant to the new Princess.
The princess ends up bringing Rae into her confidence about the problem of the children disappearing from Menaiya. Rae's eager to help – her best friend's sister was recently snatched. She ends up being Alyrra's eyes in the city, which brings her into contact with the thieves' groups, and helps her realize that this kidnapping ring is bigger than anyone could have possibly imaged.
It ends on quite the cliffhanger – good thing the next book is coming out soon. I've really enjoyed the story so far.